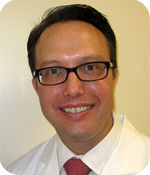 Christopher R. Gorman MD
Dr. Christopher R. Gorman is a board certified dermatologist who has been practicing dermatology since 2006. He joined Avenues Dermatology in September 2011 and is happy to have returned to his hometown of Richmond. He is a caring and compassionate dermatologist and is a wonderful addition to Avenues Dermatology.
Dr. Gorman graduated Valedictorian from Benedictine High School in 1992. A Distinguished graduate of the Virginia Military Institute, he attended as an Institute Scholar earning his B.S. in biology with minors in chemistry, literature, and psychology in 1996 and was awarded the First Jackson-Hope Medal for highest academic achievement in his graduating class. He received his medical degree from the University of Virginia School of Medicine as a United States Air Force Health Professions Scholar. Dr. Gorman trained in general surgery at the David Grant Medical Center at Travis AFB, CA from 2001-2002 and then served as a General Medical Officer/Flight Surgeon at the United States Air Force Academy until 2006. After completion of his military service, which included a tour in Iraq, Dr. Gorman returned to the University of Virginia Department of Dermatology in 2006 for his residency training and served as Chief Resident from 2008-2009.
Dr. Gorman served as staff dermatologist at the Walter Reed Army Medical Center and National Naval Medical Center in Bethesda and in private practice at Bethesda Dermatology before joining Avenues Dermatology. He holds clinical appointments at the Uniformed Services University of Health Sciences and George Washington University School of Medicine. He is a published author and is a member of the American Academy of Dermatology, the Alpha Omega Alpha Medical Honor Society, and The Raven Society.
Dr. Gorman is married to Madeline and they have three children, Anna, Molly, and Carter. He enjoys cooking, music, running, coaching soccer and spending time with family and friends.
The Mission of Avenues Dermatology is to provide the best dermatology care in a beautiful and friendly environment. This is a mission Dr. Gorman embraces and embodies.